Everyone knows that Thanksgiving is all about the side dishes! Today, I'm sharing with you my 25 best side dishes for Thanksgiving dinner. You're sure to find a new favorite on this list.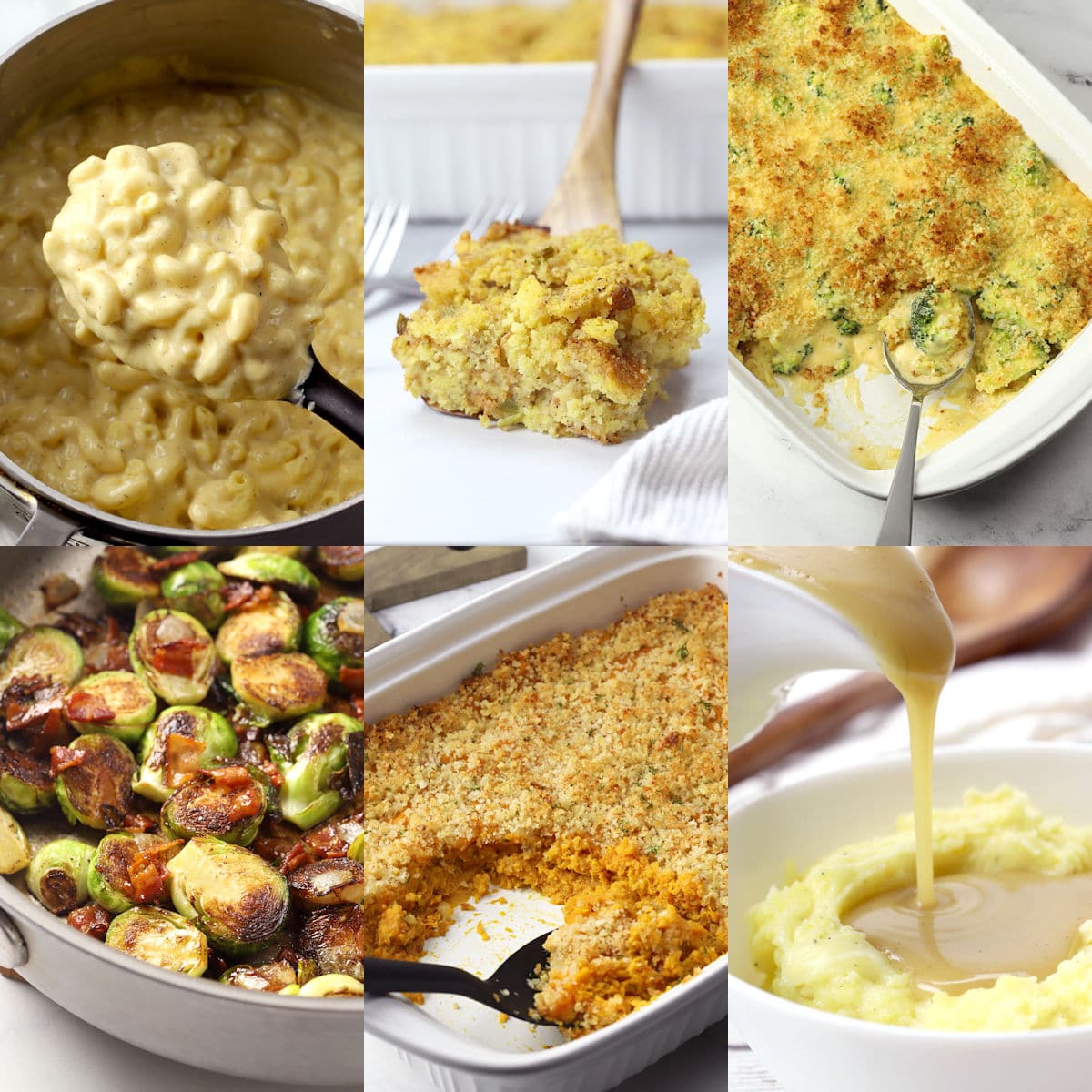 From green bean casserole to classic mashed potatoes, you'll find all your favorite classics and more on this list of best side dishes for Thanksgiving.
Casseroles, like baked mac and cheese, scalloped potatoes, and sweet potato casserole, are popular Thanksgiving side dishes. And you can't go wrong with a classic cranberry sauce or cornbread dressing.
Whether making turkey or spiral sliced ham, you're sure to find the perfect side dishes for your meal here.
Potato sides
Potatoes make popular Thanksgiving side dishes. Go for a classic mashed potato, a scalloped potato casserole, or Southern sweet potato casserole.
Vegetable sides
Green bean casserole is a classic Thanksgiving staple, but you can also mix things up and make some maple bacon brussels sprouts or kale apple slaw. While technically a fruit, butternut squash is treated as a vegetable when cooked, which is why you'll find them here.
Pasta sides
Whether you make your mac and cheese baked or on the stovetop, you really can't go wrong with pasta side dishes for Thanksgiving. Noodle kugel is a traditional dish for Hanukkah, but also popular for Thanksgiving.
Bread sides
Cornbread dressing is a staple side dish at our Thanksgiving table. Or, put a twist on the traditional dinner rolls and make cornbread muffins or buttery biscuits instead!
Condiments & extras
Thanksgiving isn't complete without a gravy boat filled with homemade gravy. Place some compound butter on the table - it can go on mashed or baked potatoes, biscuits, and more. Don't forget the cranberry sauce. Made from scratch is way better than the store bought stuff!