Today I'm sharing with you my favorite easy side dishes for a barbecue. Easy, homemade side dishes that can be taken to your next barbecue, picnic, summer party, or cookout.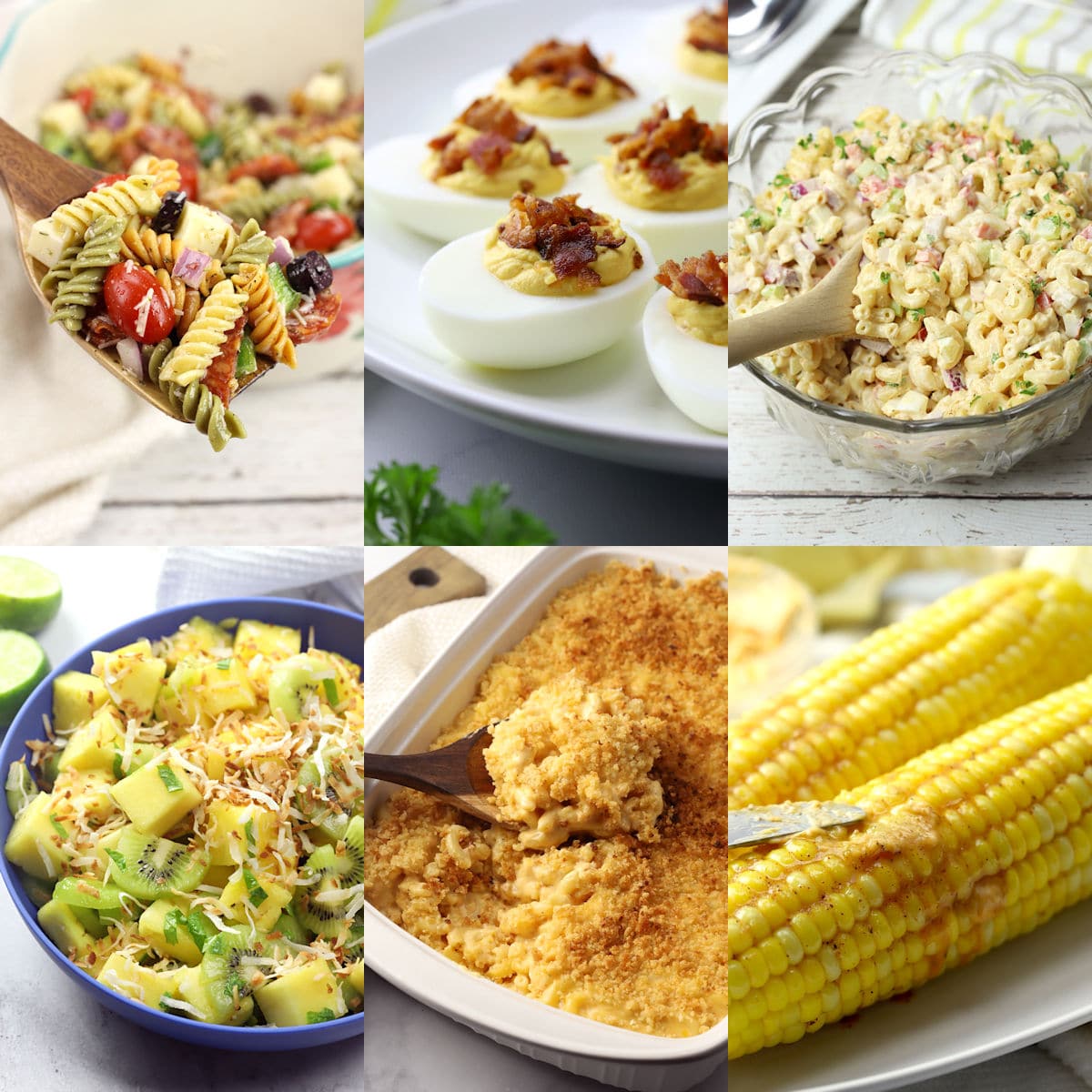 Who doesn't love a good summer picnic side dish? Often, the side dishes are the true stars of the show - from pasta salad and coleslaw, to corn on the cob, there's a ton of variety and something for everyone.
You're sure to find a new favorite on this list. We've got easy and portable cold sides, and oven roasted hot sides to add to your backyard barbecue at home.
Summer parties
Where can you take these easy summer side dishes? Here's a few ideas:
Barbecues
Pool parties
Work potlucks
Picnics
Fourth of July
Backyard cookout
Summer birthdays
Cold side dishes
Cold picnic side dishes are perfect for hauling to a barbecue across town, or toting to work for a potluck party. Plus, they're easy to make ahead and store until it's time to go.
Hot side dishes
Hot picnic side dishes are perfect for pairing with hot off the grill ribs and burgers in the backyard, or your next neighborhood Fourth of July bash.
See more side dish recipes →