Today I'm sharing 20 easy New Year's Eve appetizers to make your next holiday party a success. These homemade appetizers are flavorful, crowd-pleasing, and easy to prepare in your own home.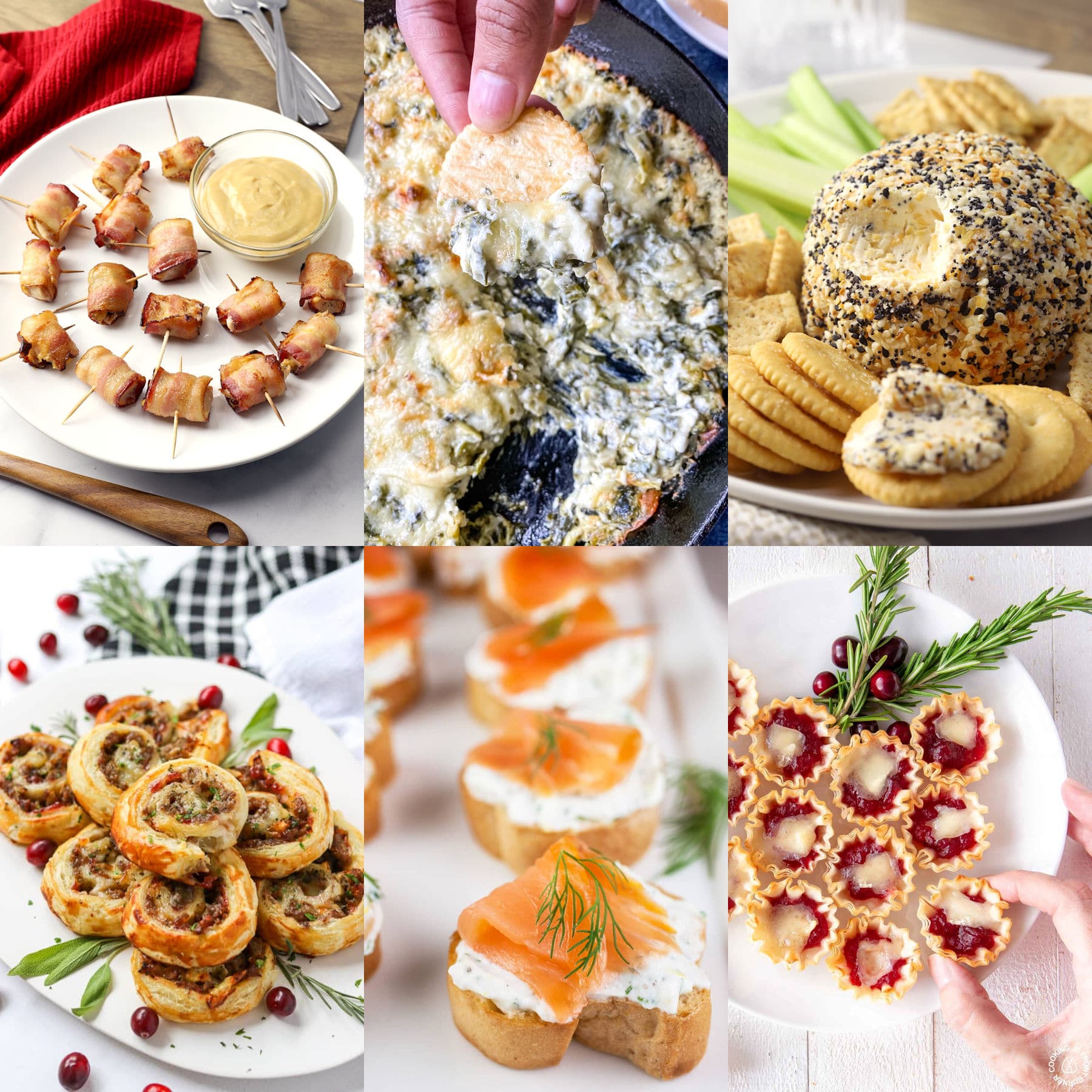 Our list of 20 easy New Year's Eve appetizers includes no-cook appetizers, make-ahead appetizers, and appetizers made with 5 ingredients or less. You're sure to find a new holiday favorite on this list.
How many appetizers do I need per person?
Hosting a party? Whether for New Year's Eve or Christmas, it can be hard to estimate how many appetizers you'll need for an upcoming event.
For a dinner party, you'll want to offer about 6 bite-sized appetizers per person. If you're hosting a finger-food only party, up that number to 8-12 per person.
For more detailed information, check out this article: How Many Appetizers To Serve Per Person
Tips for a stress-free party
Choose a few appetizers from the list below and write out a grocery list. Last minute grocery store trips add unnecessary stress to your day!
Offer a variety of appetizers, including gluten-free and vegetarian options, to suit your guests needs.
Don't try to make all the appetizers yourself. A mix of homemade and store-bought appetizers take some stress off the host. Pre-made cheese trays and candied nuts make great additions.
Many cold and room temperature appetizers can be made ahead and stored until ready to serve.
Pull out the slow cooker - warm appetizers can be prepared hours ahead of time, or stored in the slow cooker to keep warm during the party.
Easy new year's eve appetizers
From spicy hummus to bite size cranberry tarts, you're sure to find a new favorite holiday appetizer on this list!