Today I'm sharing 15 easy make-ahead Halloween party appetizers. This list includes sweet and savory appetizers - all can be prepared or assembled before the big bash!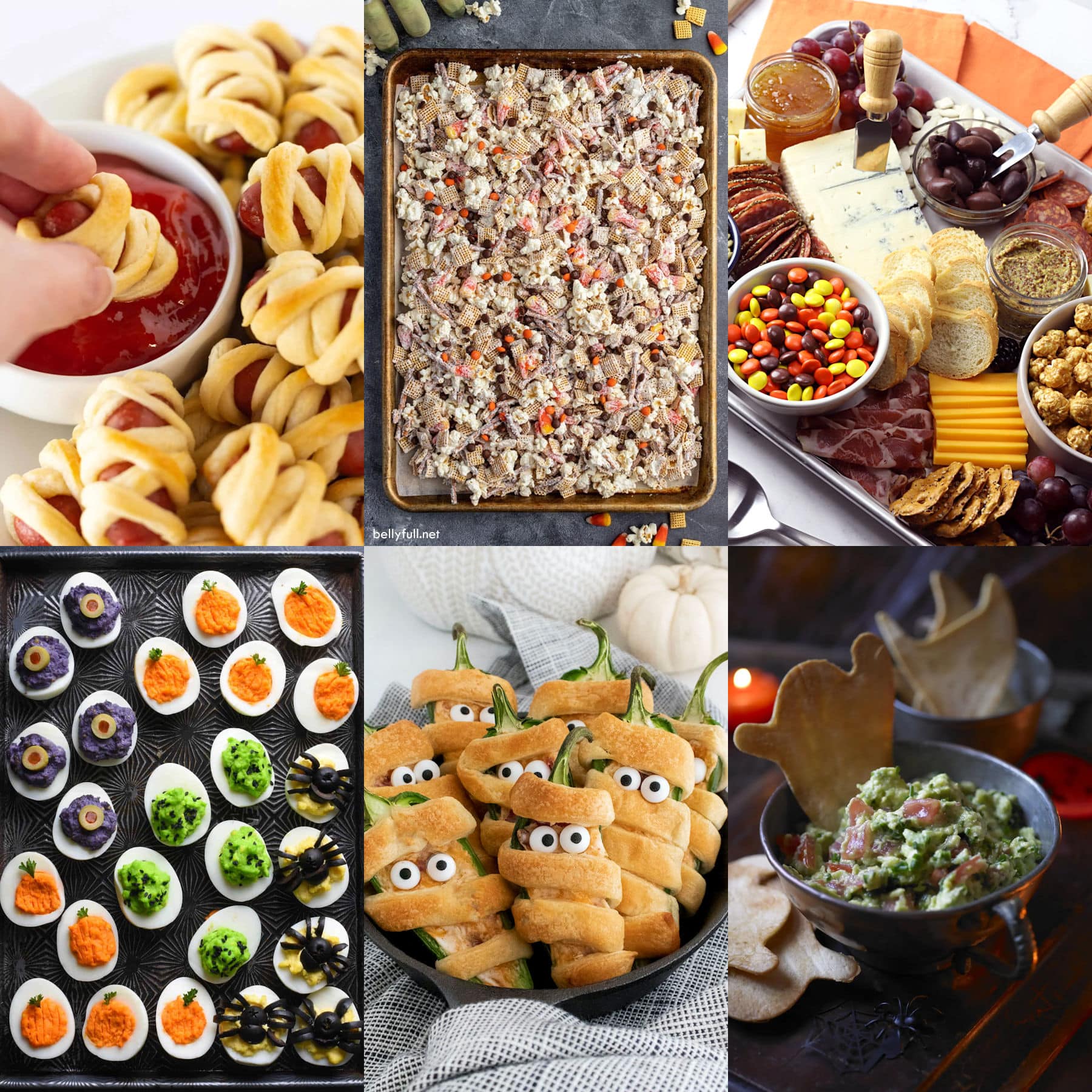 Preparing for a Halloween party can be hectic. Why stress over the appetizers? That's why I'm sharing this list of easy to prepare appetizers that can be made ahead of time.
Every appetizer on this list can be prepared entirely beforehand, or assembled ahead and popped into the oven just before the party starts. Plus, they're all delicious, easy to make, and made with easy to find ingredients!
How many appetizers do I need for a party?
One challenge to hosting a Halloween party is estimating how many appetizers you'll need.
For a dinner party (that includes a sit-down meal), offer about 6 bite-sized appetizers per person. If you're hosting a finger-food only party, increase that number to 8-12 per person.
For more detailed information, check out this article: How Many Appetizers To Serve Per Person
Tips for a stress-free party
Write out a grocery list beforehand. Stick to the list and shop a few days ahead of time (if possible). Last minute trips add more stress to your day!
Offer a variety appetizers to suit the dietary needs of your guests. Include gluten-free and vegan options - try one of the hummus recipes below!
Don't try to make all the appetizers yourself. A mix of homemade and store-bought appetizers take some stress off the host. Pre-made cheese trays, vegetables, and mixed nuts are great store-bought options.
Make most of your appetizers the day beforehand. Cheese balls, charcuterie boards, dips, and deviled eggs can all be made ahead and refrigerated for a day or two without issues.
Make-ahead appetizers
Here are 15 make-ahead Halloween party appetizers for your next fall bash. Did you find a new favorite on this list?