Today I'm sharing 20 puff pastry fruit desserts that are easy to make in your own home kitchen. Keep a box of frozen puff pastry on hand at all times for these quick and easy homemade treats!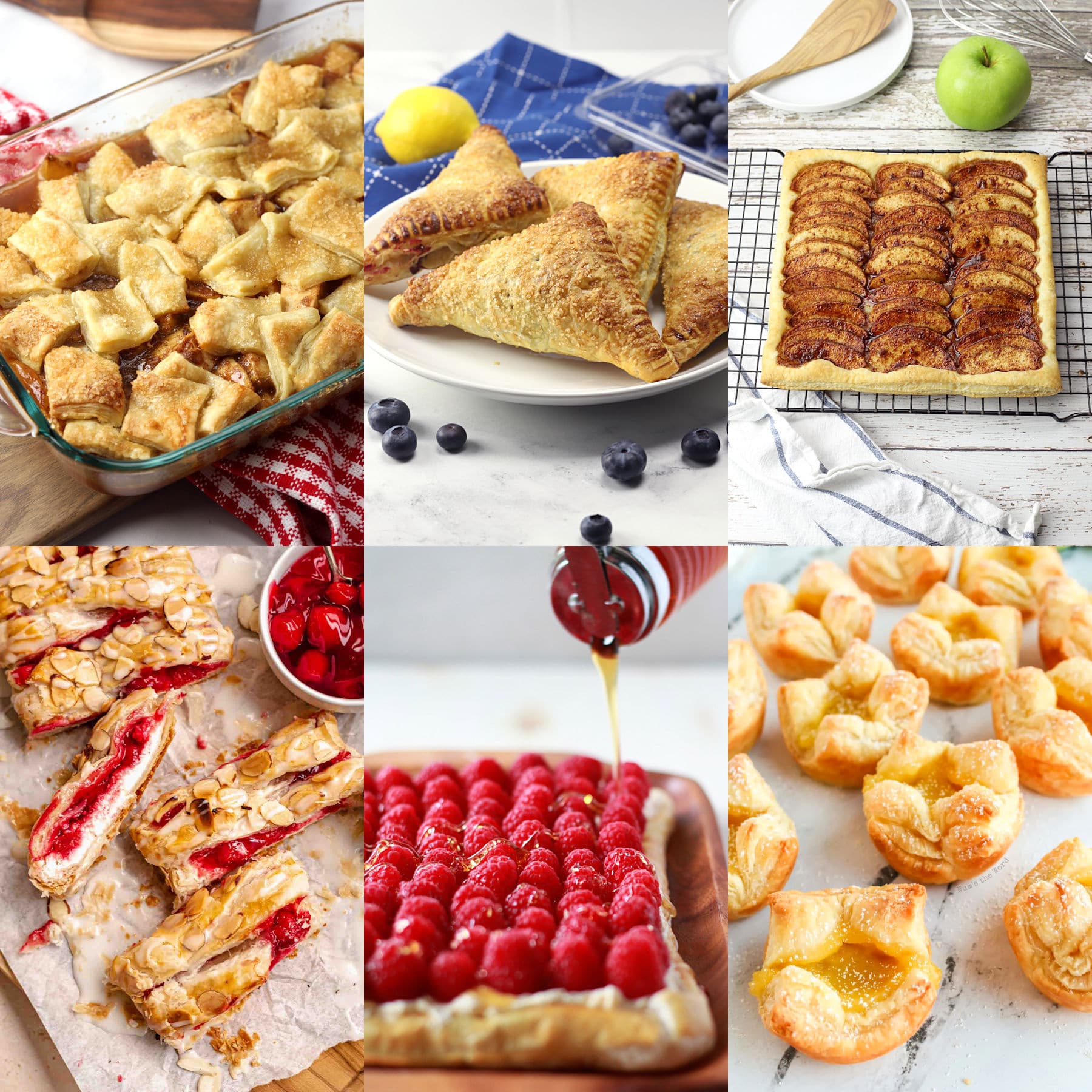 Puff pastry is a flaky, buttery dough that can be homemade or bought from your local grocer in the freezer section. It's perfect for whipping up an elegant last minute dessert or making breakfast pastries on Saturday morning.
Fold, fill, layer, and top puff pastry with just about any fruit imaginable - apples, berries, and peaches are popular choices.
All of these recipes require minimal ingredients, so prep time is short and kitchen cleanup is a breeze! You're sure to find a new favorite puff pastry fruit dessert on this list.
Ways to use puff pastry
What desserts can be made with puff pastry?
Turnovers
Galettes
Pinwheels
Tarts/Tartlets
Danishes
Twists
Slab pies
Napoleons
Strudel
Puff pastry fruit desserts
Turnovers, casseroles, galettes, and bite-size tarts - the sky's the limit when it comes to puff pastry.