Looking for a new favorite comfort food this fall? Today I'm sharing 35 unbelievable fall comfort food dinners that are easy to make in your own home kitchen.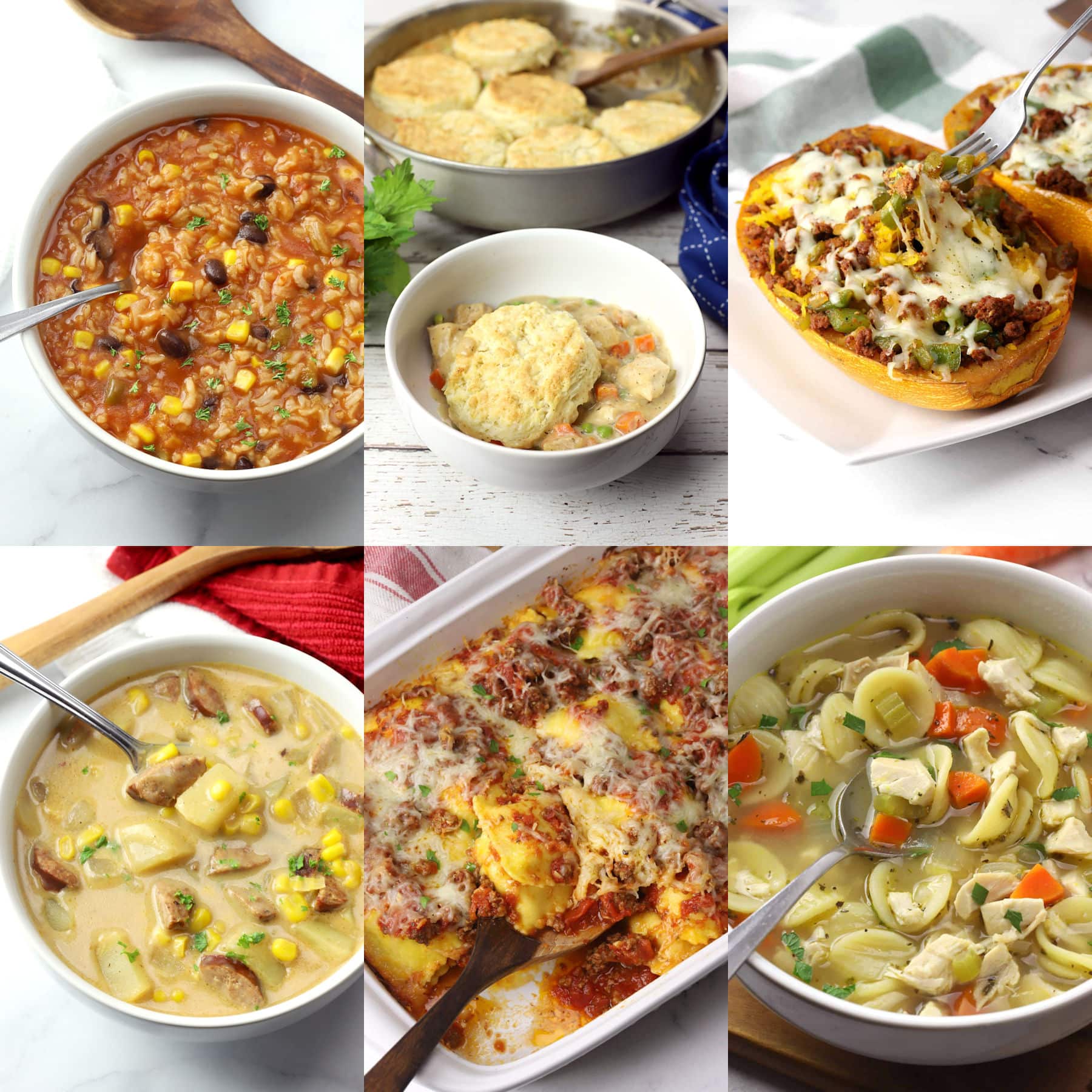 Fall is the perfect time to indulge in your favorite seasonal comfort food. As the temperature drops and the nights get longer, there's nothing better than a warm and comforting homecooked meal.
Whether you're craving something creamy, hearty, or cheesy, we've got you covered with these fall comfort food dinners. From classic mac and cheese to slow cooker chili, you're sure to find a new fall favorite on this list.
What is comfort food?
Comfort food is food that may give you a feeling of nostalgia, bring back fond memories, or have sentimental value to you. One may reach for their favorite comfort food when feeling stressed, tired or sick - like making chicken noodle soup when you're under the weather.
Often (but not always) high in calories, fats, and/or sugars, comfort food can give a temporary feeling of relaxation and happiness. Popular comfort food includes hearty dishes like pasta, stews, soups, and casseroles.
Fall comfort food
Here you'll find 35 delicious new dinners to try this fall. Whether you're looking to make a longtime favorite comfort food, or create something entirely new, you're sure to find a new recipe to try on this list.