Today I'm sharing our favorite side dishes for Philly cheesesteaks. Whether you're looking to switch things up on cheesesteak night, or planning your first homemade cheesesteak dinner, you'll find plenty of delicious ideas on this list.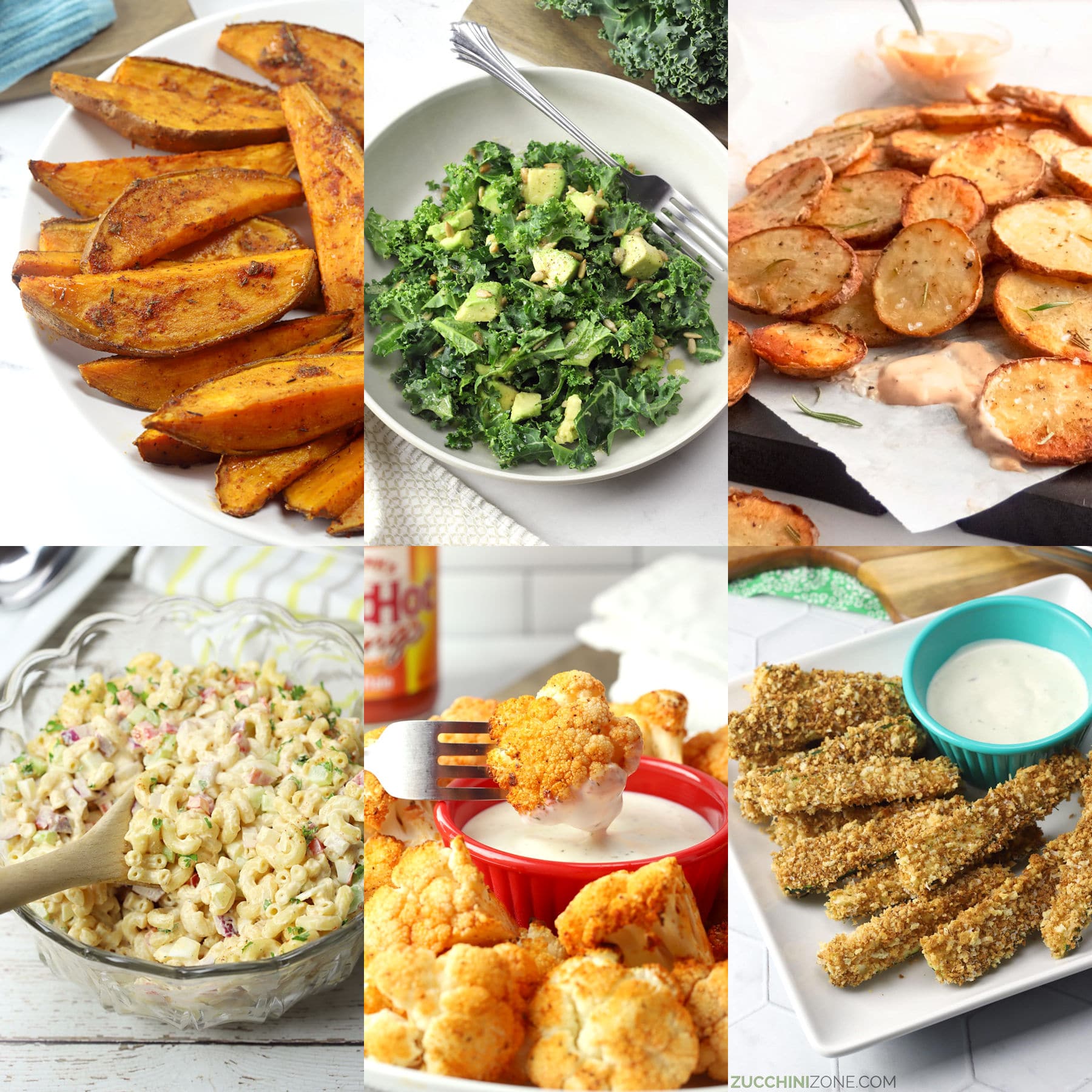 Cheesesteaks are a popular fast-food type sandwich originating in Philadelphia. Made on a long hoagie roll with thin sliced steak and cheese, it's most commonly served with fries or onion rings.
If you have a weekly cheesesteak night at home, it can get a bit boring to serve the same meal over and over. Try swapping out your side dishes with something new. Or, add new toppings or cheeses to your cheesesteak.
You'll find a good variety on this list - maybe a few side dishes you hadn't thought of before! Perfect for your next cheesesteak or chicken cheesesteak dinner.
What is a Philly cheesesteak?
A Philly cheesesteak is a steak and cheese sandwich made in Philadelphia, PA. An authentic cheesesteak is not only made in Philadelphia, but also made with a specific set of ingredients.
Thin sliced ribeye steak on an Amoroso roll, and either cheese whiz or American cheese makes the standard cheesesteak. Onions are the most popular topping, and most purists will tell you that bell peppers and mushrooms do not belong on an authentic cheesesteak.
Cheesesteaks have become so popular that they can now be found all across the country, with many variations in toppings and sauces.
Toppings for cheesesteaks
A traditional cheesesteak is made with thin sliced ribeye and is usually topped with onions and cheese. By why stop there?
When making cheesesteaks at home, the sky's the limit as far as toppings are concerned. Here are a few ideas for toppings to serve with your cheesesteaks:
Caramelized onions
Bell peppers/hot peppers
Sliced mushrooms
Lettuce
Tomato
Mayonnaise
Cheese whiz/cheese sauce
American cheese
Provolone cheese
Tomato sauce (like an Italian pizza steak sandwich)
Pepperoni (see above)
Horseradish
Side dishes for cheesesteaks
Looking for side dishes to serve with those homemade Philly cheesesteaks? Look no further. You'll find a wide variety of side dishes on this list. All perfect for accompanying your next homemade cheesesteak!
We hope you found a new favorite side dish on this list! Tell us in the comments below, what is your favorite side dish to serve with cheesesteaks?