There's nothing better than a handful of homemade granola for breakfast or snacking. Today I'm sharing 21 easy homemade granola recipes that are hearty, crunchy, and easy to whip up in your own home kitchen!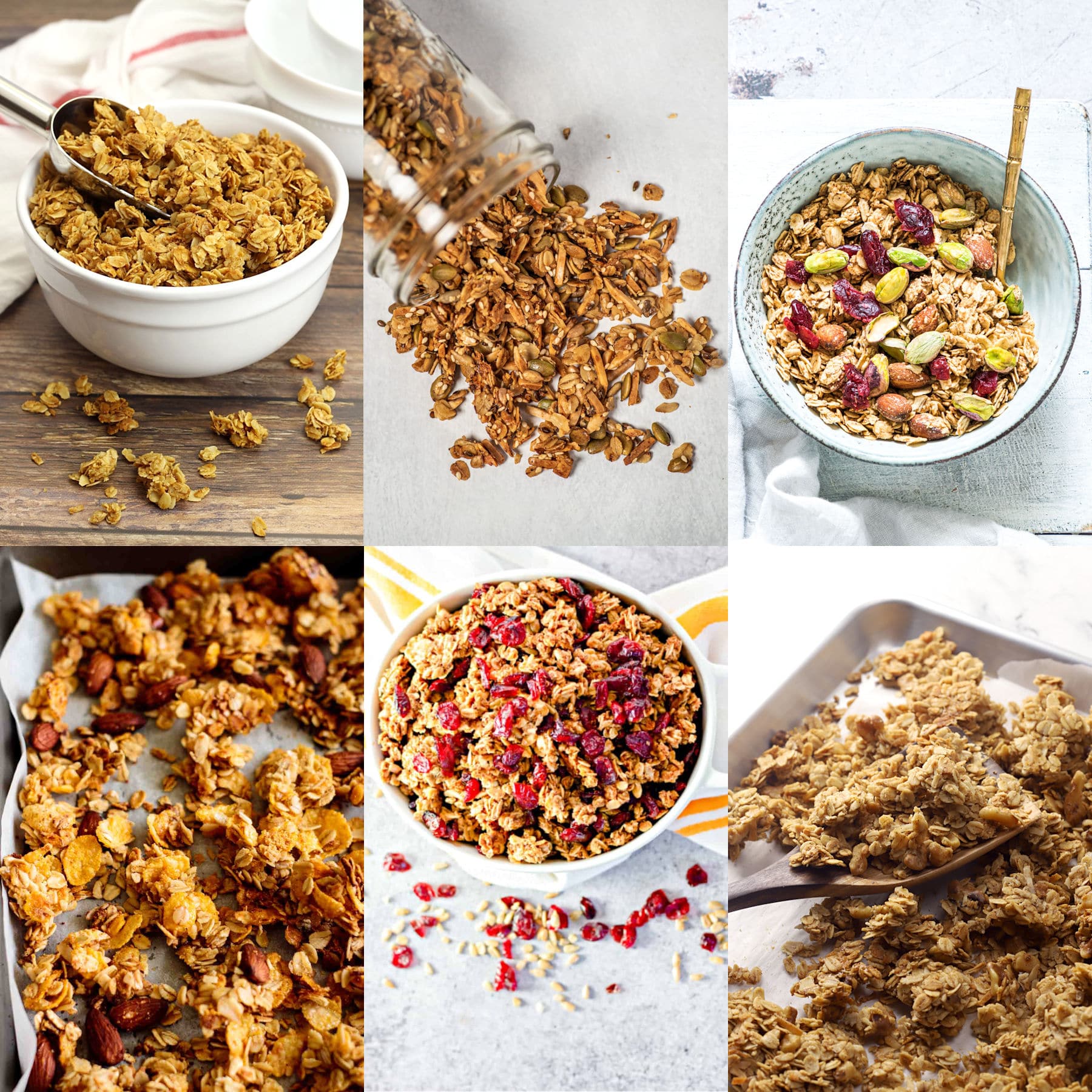 While you can grab a bag of granola at the grocery store, why not make your own at home? Customize a batch of homemade granola with your favorite flavors and mix-ins, like dried fruits, spices, nut butters, or chocolate. Plus, there's no extra fillers, preservatives, or unnecessary ingredients in the homemade stuff!
You're sure to find a new favorite in this list of easy homemade granola recipes. From peanut butter to cinnamon and even banana bread, there are plenty of delicious and unique granola flavors to try!
Ways to use granola
Granola can be enjoyed in many ways - from breakfast to snacking, and even for dessert! Here are a few easy ways to enjoy your homemade granola:
Breakfast yogurt topping
Salad topping (instead of croutons)
Eat by the handful as an on-the-go snack
Make a trail mix by adding nuts, dried fruits, pretzels, or small candies.
Add milk and enjoy it like cereal
Top a batch of muffins or bread before baking for a crunchy topping
Give as a gift - fill a jar, decorate with ribbon, and add a handwritten tag
Ice cream topping
Granola recipes
Try a new granola recipe today - here are 21 easy homemade granola recipes that are easy to make and filled with flavor!
Did you find a new favorite granola recipe today? Let us know your favorite granola flavor in the comments below!