Looking for the best corn on the cob recipes to make this summer? From grilled corn on the cob to corn salsa, we have gathered 25 of the best corn on the cob recipes that are easy to prepare and packed with flavor.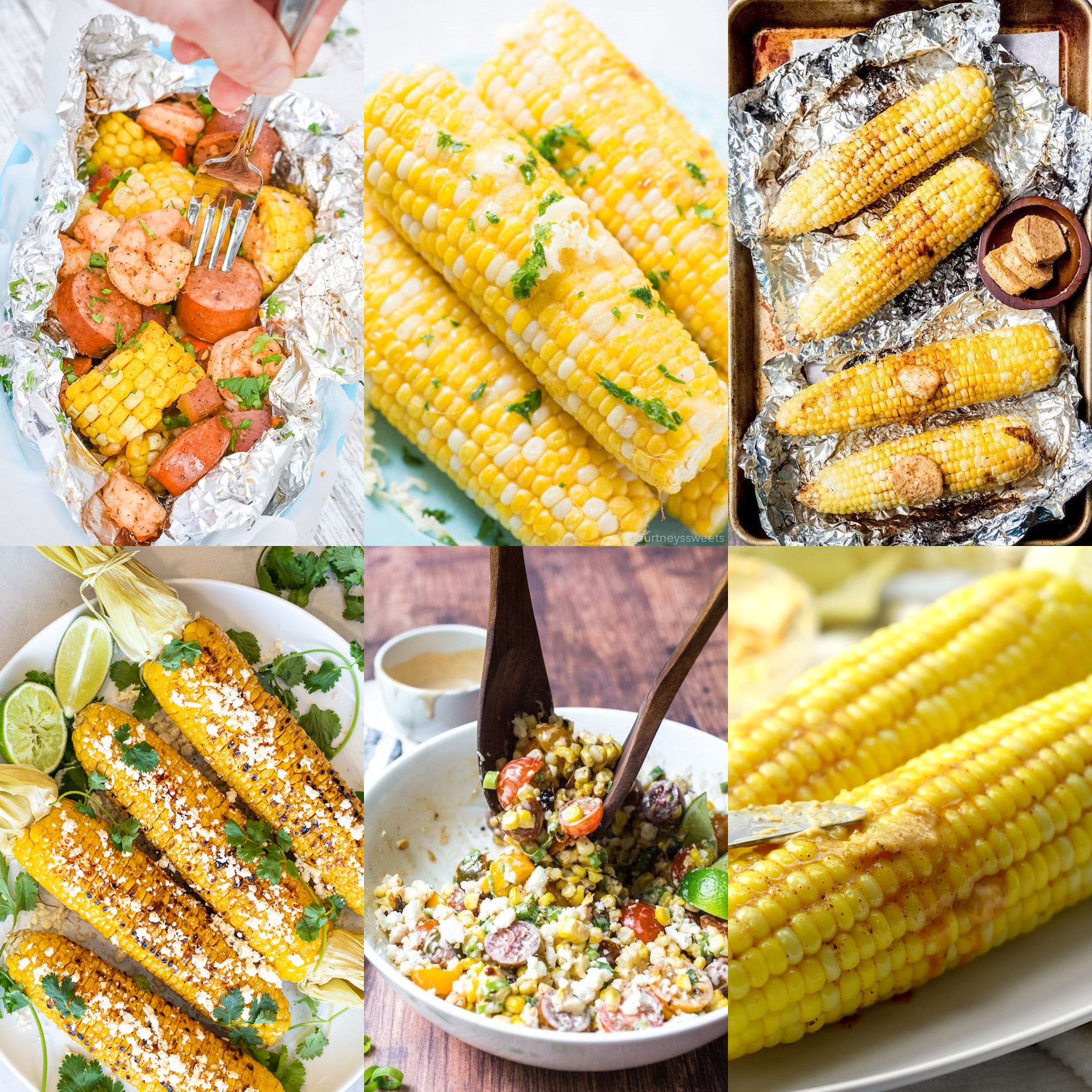 Peak corn season runs from May through September in the USA. During this time, you may be finding incredible deals on corn at your local farmer's market or grocery store. Now is the time to stock up - but what do you make with all this corn?
Don't worry, we've got you covered. Don't get bored making the same corn on the cob every night - mix it up with Cajun corn, corn salsa, corn salads, barbecue corn, air fryer corn on the cob, and more!
Air fryer corn on the cob
Did you know that and air fryer is great for cooking corn on the cob? Check out a few of my favorite air fryer corn on the cob recipes.
Grilled corn on the cob
Grilling corn on the cob is one of the most popular methods of making corn (Mexican street corn, anyone?). Maybe because corn season coincides with grilling season. Either way, grilling corn is a fantastic way to add flavor to your corn on the cob.
Try one of these fantastic grilled corn on the cob recipes.
Instant pot corn on the cob
Instant Pots, or pressure cookers, are a fantastic way to save time in the kitchen. I'm all about a quick and easy meal! Bonus points if it includes some nutritious vegetables.
Oven roasted corn on the cob
Have you made corn on the cob in the oven before? Oven roasting vegetables is one of my favorite methods - set it and forget it! Simply toss your prepared corn in the oven, then you're free to walk away from the kitchen while your vegetables roast.
Main courses with corn
Want to incorporate fresh corn on the cob into your main dish? There are plenty of ways to do so - with your corn on and off the cob.
You'll find flavorful soups, foil packets, salads, and more below.
Corn off the cob side dishes
Take your corn off the cob and try a few of these flavorful recipes. Cutting your corn off the cob is a great way to mix things up and find a new way to use fresh corn.
Try corn in a salsa, soup, side salad, or pan fried!
Did you find a new favorite corn recipe on our list today? Let us know how it went - leave a comment below!