No-bake lemon desserts are the perfect treat to enjoy throughout spring and summer. Are you a lemon dessert lover? You're sure to find a new favorite no-bake dessert on this list!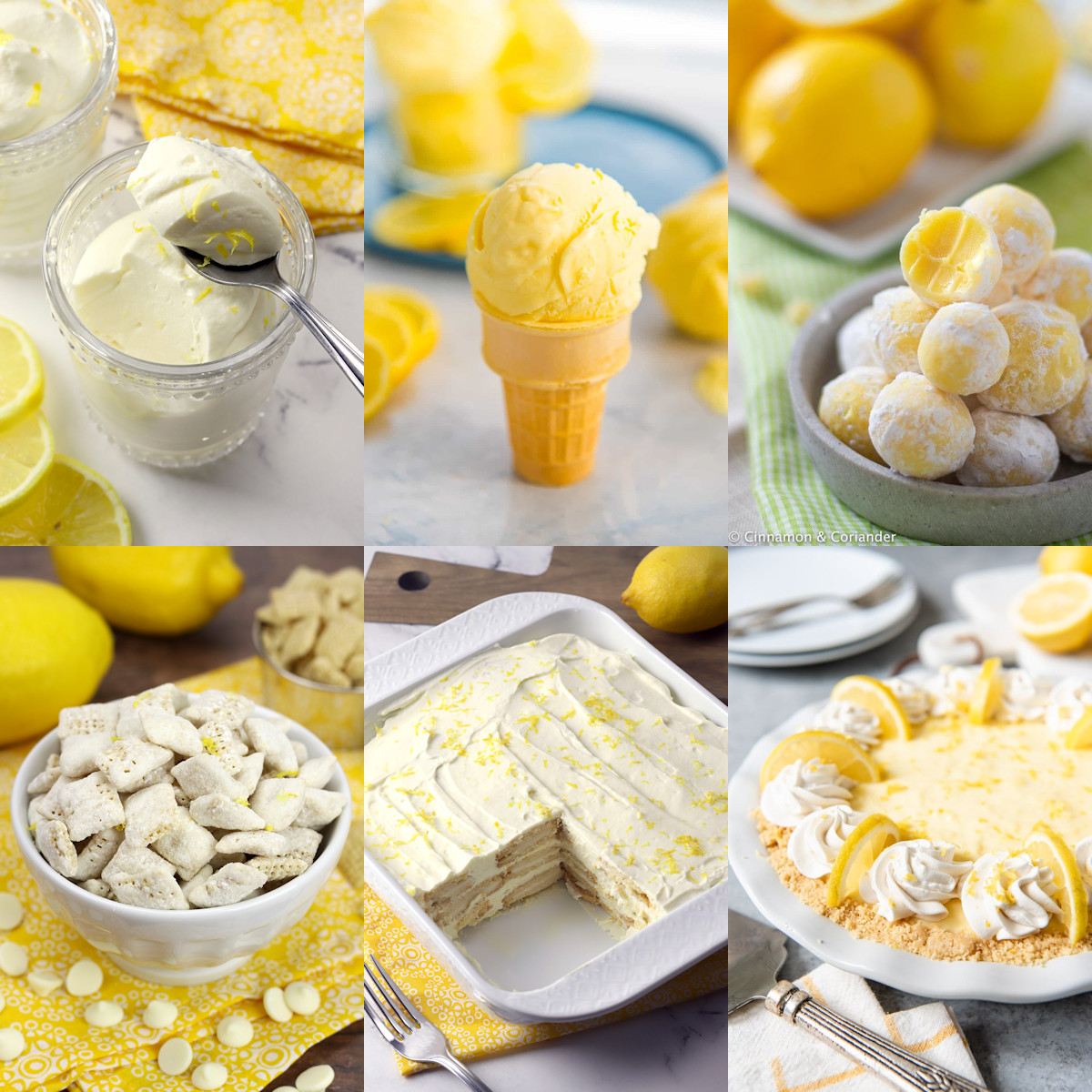 It can be a struggle to turn on the oven in the hot summer months. No-bake desserts make it easy to enjoy a sweet treat without the need to heat up the entire house!
You'll find a variety of no-bake lemon desserts on this list, from pies and cakes, to mousse and ice cream. Lemon desserts are perfect for summer barbecues, picnics, and Fourth of July celebrations. Plus, if you're a real lemon dessert lover, these desserts can always be made year round!
No-bake Lemon pies
Lemon pie is the ideal summer dessert. Sweet, tart, and creamy, plus there's no baking involved. Can it get any better? Try one of these lemon pie recipes today - it's sure to soothe that summer sweet tooth!
Perfect for serving at your next picnic or Fourth of July celebration.
Easy lemon cakes
Looking for an easy icebox cake or no-bake cheesecake? You've come to the right place. Creamy and tart lemon cakes are easy to assemble and perfect for your next summer celebration!
No-bake lemon dessert bars
Dessert bars are easy to prepare, slice, and serve, making them the perfect addition to your next dessert tray.
Make a batch of lemon bars for your next picnic, barbecue, or birthday party. Or, keep them on hand for snacking at home (we won't tell!).
Bite-size lemon desserts
Feeling snacky? Try one of these bite-size lemon desserts, like lemon coconut energy balls, lemon puppy chow snack mix, or lemon white chocolate truffles! You really can't go wrong here.
Frozen lemon desserts
Looking for a frozen lemon dessert to cool down on a hot summer day? Here you'll find ice cream, sorbet, and more! Make a batch of no churn ice cream or popsicles that the entire family will enjoy.
Creamy lemon desserts
You'll find pudding, custard, mousse, and dip recipes here - all things creamy, velvety, and rich.
Get your spoon ready! No matter what you choose, you're bound to enjoy one of these sweet, tart, and creamy lemon desserts.