Have a jar of strawberry jam you're trying to use up before it expires? Here are 25 delicious recipes with strawberry jam as an ingredient. From cookies to ice cream, you're sure to find a new favorite recipe on this list.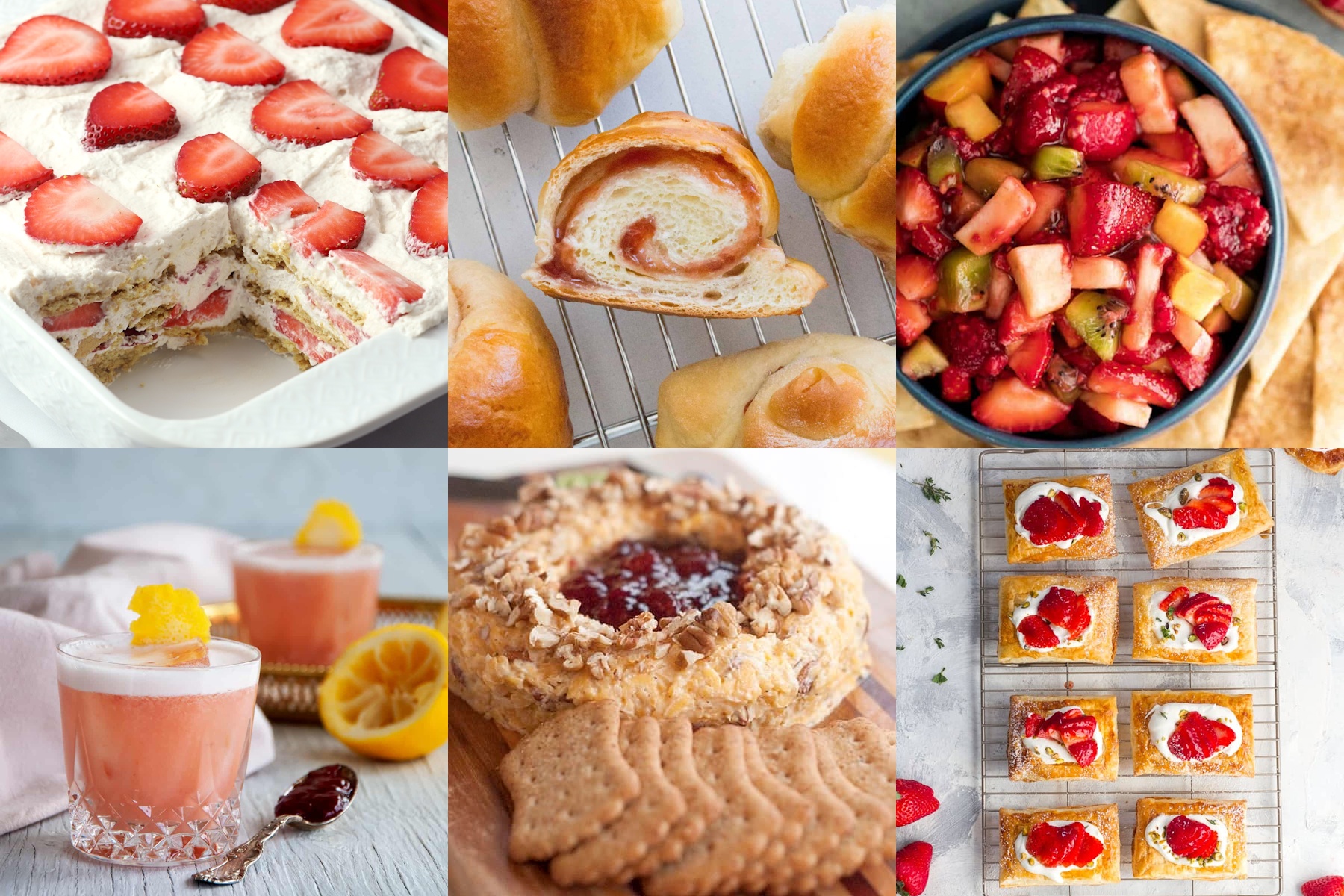 Strawberry jam is an excellent condiment to keep on hand in your refrigerator. Add it to toast for a quick breakfast, or spread onto bread with peanut butter for an easy pb&j sandwich.
But what do you do when you're tired of making toast? Add jam to cookies, cupcakes, ice cream, and pies! Read on for 25 creatives recipes with strawberry jam as an ingredient.
These recipes are also easy to customize with any flavor of jam you have on hand - try them with raspberry jam, apricot jam, or blackberry jam!
Make jam at home
Want to make your own strawberry jam at home? Try my recipe for strawberry freezer jam - no canning required!
This recipe is perfect for taking advantage of strawberry season. Enjoy the fresh flavor of in-season, juicy and flavorful strawberries year round!
Plus, it lasts for up to a year (or longer) in the freezer, and you don't need any fancy ingredients.
25 Recipes with strawberry jam
What are your favorite ways to use up a jar of jam? Find any new favorite recipes on this list? Share in the comments below!