Wondering what to serve with tacos for dinner? We've got you covered! Today I'm sharing 25 easy sides for taco night. You'll find sides like dips, salads, roasted veggies and more to add to your next taco Tuesday.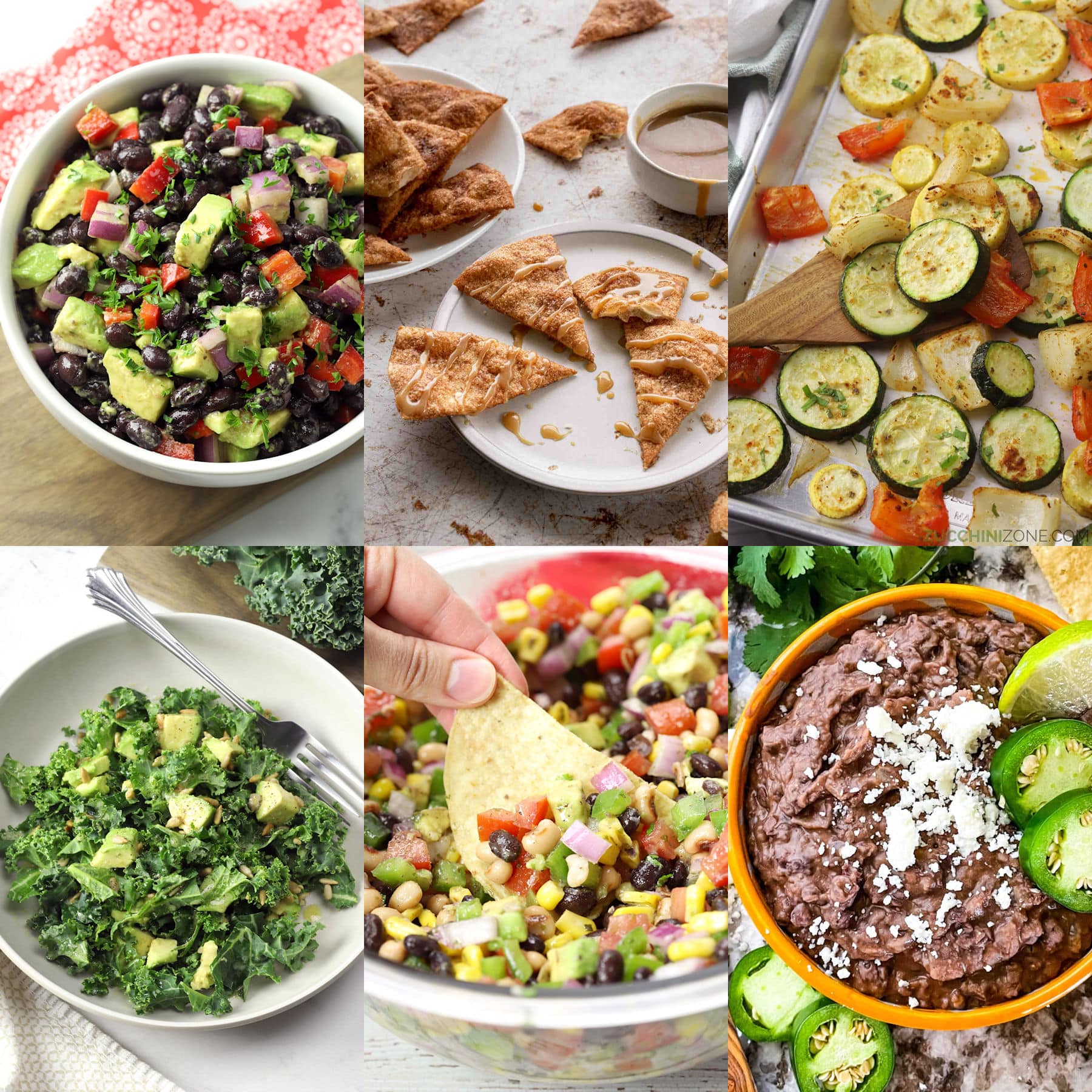 Adding a few sides to your next taco night is an easy way to stretch dinner a little further and feed more people. Plus, it's fun to mix things up and try something new!
Sides like refreshing salads, roasted spiced veggies, refried beans, and seasoned rice make great additions to a taco dinner.
Taco recipes
Is your weekly taco night getting boring? Try rotating in a new protein, like shrimp or pork. Here are a few of our favorite taco recipes:
Toppings for tacos
Set out taco toppings and let family and friends customize their plates to suit their tastes. Not only is it fun to build your own tacos, it makes for an easy weeknight meal that everyone loves!
Chopped onion
Cilantro
Lime wedges
Sour cream
Sliced avocado
Shredded cheese
Crumbled cotija cheese
Salsa
Pico de gallo
Shredded lettuce
Hot sauce
Sides for taco night
Here are 25 sides for your next taco night. Roasted veggies, coleslaw, dips, and more will help spice up your next taco Tuesday!