Today I'm sharing 20 zucchini side dish recipes that are not only flavorful, but easy to prepare at home with simple pantry ingredients. If you're looking for ways to use up that summer garden zucchini, you've come to the right place!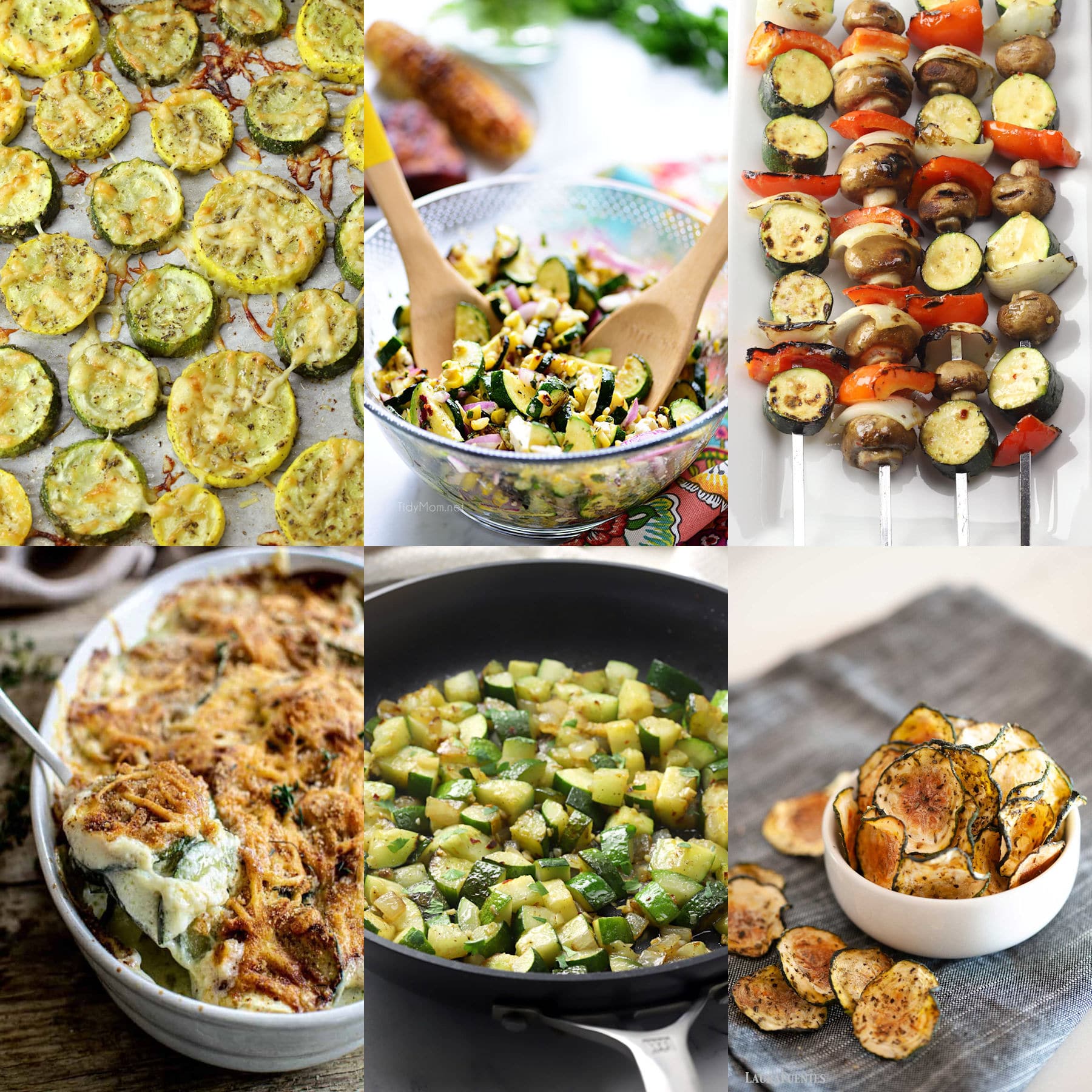 Today I'm sharing my favorite easy and flavorful zucchini side dish recipes. Looking for ways to use up that summer zucchini harvest? You'll find everything from grilled zucchini to cheesy zucchini casserole on this list.
Any home gardener will tell you how easy it is to grow zucchini. I highly recommend it for beginner gardeners. Once your zucchini plants start producing, you'll be scrambling to find enough recipes to use it all up!
Zucchini flavor
Zucchini is a fantastic vegetable for cooking and baking. It has a slightly sweet, mild, green flavor.
Small zucchini have a tender texture, softer seeds, and thinner skin, making them the preferred size for cooking. Any zucchini from about 6 to 9 inches in length is ideal. Large zucchini tend to develop a tough texture and have larger seeds.
Since zucchini has a mild flavor, it blends in seamlessly with other ingredients. It's kind of like the chicken of the vegetable world - it takes on any flavor you add to it!
Here's a great article if you're looking to learn more about zucchini: Live Eat Learn - Zucchini 101
Zucchini side dishes
Here are 20 zucchini side dish recipes - all easy, flavorful, and made from scratch with simple ingredients. You're sure to find a new favorite on this list!