Not only does Irish cream make an excellent cocktail, but it's also the perfect ingredient for your next dessert recipe! I've gathered 29 Baileys Irish cream dessert recipes to share with you today. From cookies to ice cream, you'll find something to love on this list.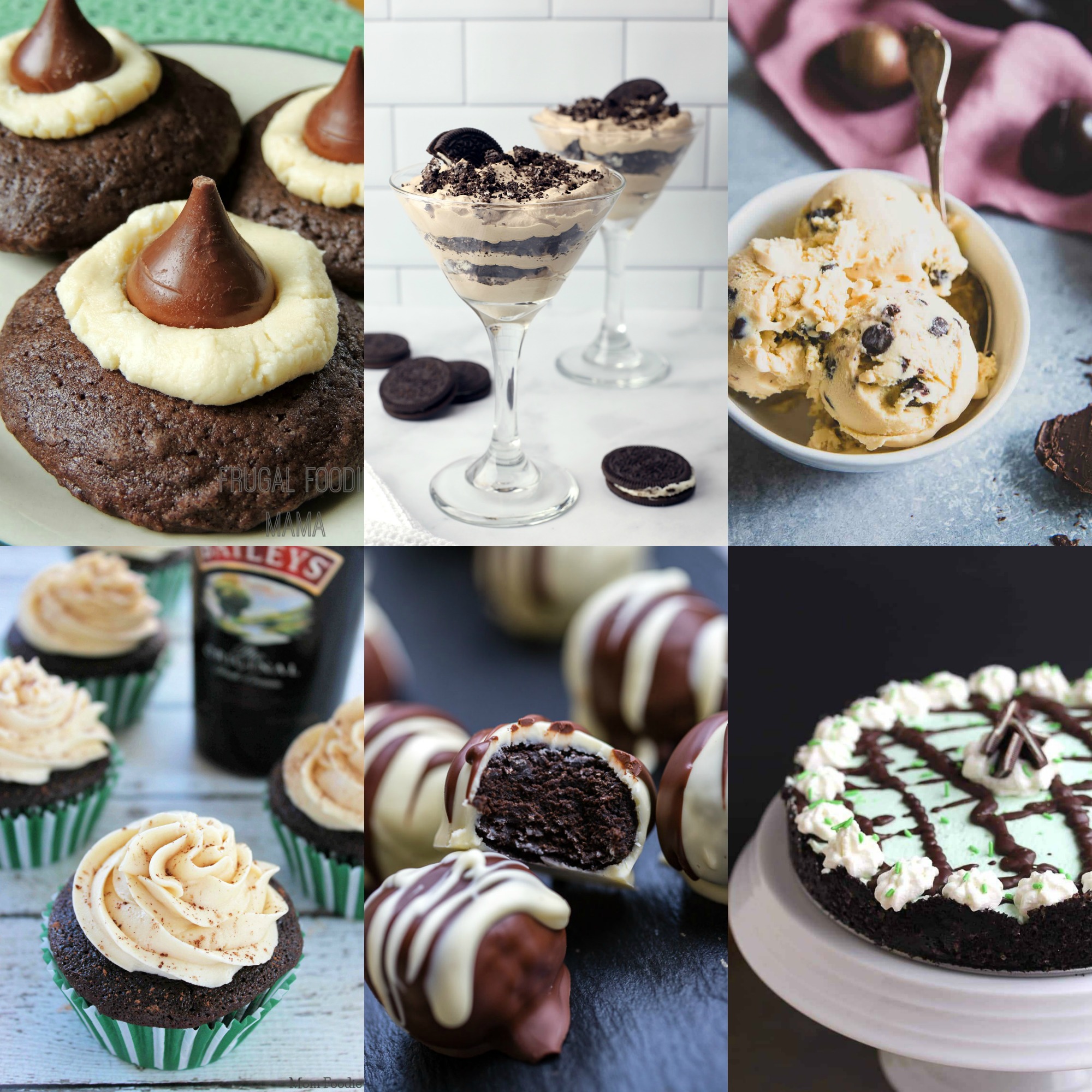 What is Baileys Irish Cream?
Baileys is a brand of Irish cream liqueur, which is made with cream, cocoa, and Irish whiskey. It can be served straight, on the rocks, or mixed into cocktails. One of my favorite uses? Mixing into coffee to make an "Irish coffee".
While Baileys is not the only brand of Irish cream available, it is seemingly the most popular and is widely available at liquor stores across the country. Other popular brands include Kerrygold, Carolans, and Saint Brendan's.
It's not hard to see why this creamy, chocolate liquor makes the perfect addition to mousse, cupcakes, truffles and more. It's especially popular for holidays like St. Patrick's Day and Christmas.
What can you make with Baileys Irish cream?
Baileys is easy to incorporate into many baked and no-bake dessert recipes. Make homemade Baileys desserts like:
Brownies
Cakes
Cupcakes
Cheesecake
Mousse
Cookies
Ice cream
Truffles
Pies
Baileys dessert recipes
I have hand-picked these amazing, delicious, and decadent Irish cream dessert recipes to share with you today. These recipes come from some of my favorite fellow recipe writers - so you know they're good!
Looking for more recipes? Check out my Recipe Index for everything from dinners to drinks and desserts!